About Us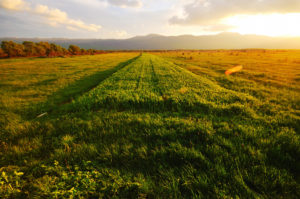 15 years ago, the founder's of Yohe's Landscaping got their start in the professional horticulture maintenance industry by servicing golf courses in Palm Beach County. What began as an introduction on some of the world's most pristine professional sports courses turned into a lifelong commitment to delivering exceptional service, design, and maintenance of many of the area's most sought-after home and professional landscapes. Today, Yohe's Landscaping offers everything from ongoing, detail-oriented grounds maintenance to landscape architecture, design, contracting and installation.
WHY WE'RE DIFFERENT
Naturally, our work speaks for itself. But what sets us apart is how we treat our customers and our team members: like family. Our family owned and operated business thrives on a few overarching principles: treat your employees like family, work with absolute integrity and maintain great communication.
OUR COMMITMENT
Whether servicing your home or your business, we understand that both are deeply important and personal spaces where presentation is important. Keeping your business looking professional or your home feeling comfortable is our primary commitment to our clients.
While many landscape maintenance companies set goals on achieving the most clients or highest bids, our objective remains simple and consistent: to service a selection of clientele who enjoy our services as much as we delight in delivering them. We are a team of grounds engineers who have a love for the "green" industry. We will never cut corners or recommend a service or landscape that isn't perfectly suited for your needs. In fact, the owners are personally involved in all decision-making and in overseeing each project we manage. It is this commitment to our customers that has helped us remain one of Palm Beach Counties most revered landscape providers with a reputation for excellence.
LOCAL EXPERTS
As native Floridians, raised in Palm Beach County, the founders of Yohe's Landscaping are intimately familiar with the needs required of a South Florida landscape. This includes the proper consideration of elements such as sun exposure, salt content, soil condition, available water, and drainage systems – all of which are critical in the healthy management of a South Florida landscape.
HORTICULTURE SPECIALISTS
At Yohe's Landscaping, we take our role seriously when caring for the health and beauty of your landscape. That's why, as "green" horticulture experts, we test your fertilizer for nitrogen, phosphorus and potassium levels during every visit. When needed, we regulate your soil so that your plants, grass, trees, flowers and shrubs are given the nutrients they need to help them thrive. Often times, this step alone helps to maintain the health and beauty of your property, eliminating unnecessary and costly maintenance and re-planting if left unchecked.
LICENSED & INSURED
FNGLA Certified Landscape Contractor (Florida Nursery, Growers and Landscape Association)
We've earned the of FCLC, as administered through the FNGLA (Florida Nursery, Growers & Landscapers Association). This certification program is the only standard in the industry for measuring the knowledge and professionalism of practicing Landscape Contractors in Florida.
Our owners are also certified Arborists by the International Society of Arboriculture (ISA).
OUR SERVICES